Hi everyone, welcome to my first post of the month! My name is Ali and as an Aston placement year student I haven't really had the opportunity to introduce myself, I think now is the chance! I'm originally from Worcester (home to the famous Worcestershire sauce!).
For those who don't kno
w me, I study BSc Psychology at Aston and will be going into my fourth and final year studies come October 2016. So.. what am I doing in my placement year? Since the start of early September 2015, I officially became an honorary assistant psychologist! Now for those who don't know, an Honorary is the unpaid equivalent of an Assistant psychologist who on the other hand, may bear extra responsibilities and most of all…gets paid! However when one looks at the benefits and experiences that an honorary assistant post has to offer, the dilemma of working for free doesn't sound that bad after all! Now you might be asking yourself.. what are exactly these responsibilities?  
As an honorary assistant, you will have plenty of opportunities to observe assessments and/or therapeutic work with service users reporting psychological difficulties.
To be able to develop and practice skills in psychological assessments and interpretation, making good use of formulations and honing your listening ability.
To support clinicians in everyday tasks such as analysing service user notes to find specific information or divulging into past histories searching for life events that could have been potential triggers contributing to mental health disorder.
To be able to observe multidisciplinary discussions about a service users diagnosis, treatment, risk assessment and care plan issues whilst having opportunities to interact with other professionals.
Now what I mentioned above is just the tip of the ice berg, as there is always something new to encounter and things to pick up as an honorary assistant. The service users that you come across each portray their own unique diagnoses alongside the relevant therapies given. As I progress through my placement year, every month my post will cover certain aspects of my honorary assistant post and the key highlights of my experiences.  Mind you, it's quite interesting to listen to our experiences as the leap from University life (theoretical) to a fixed routine working life (practical hands on) can be quite difficult at first to adjust to.
I'm guessing you are eager to ask me right now, what is the work placement world like? It's actually what you would expect, working your socks off 9am till 5pm 4 days a week. It's really not that bad when compared to working a full 5 days a week! I guess that's the benefits of being a psychology placement student.  Up till now the most I've really struggled with is commuting. As I live in Worcester, a standard train journey to Birmingham can take up to an hour and this is not including the walking distance between the station and the placement location. Therefore in order to be punctual and on time, I've often found myself waking up much earlier (6am wakies) than friends in similar psychology placements, only because I'm geographically situated further away from Birmingham than they are. However for me that's no excuse for being late! Unfortunately the down side for me is that because of other commitments i.e. part time work and extra curricular activities, I often find myself either jogging or running around most of the time!
Overall, I've found myself  having a very compact and structured day in which I would find myself waking up early and sleeping late. Even till now I'm still trying to find ways to balance my activities and sleep routine, as I feel I don't have enough time to get most of my tasks done. To address this issue, I've came up with a time management plan in which I prioritise my workload effectively. This allows me to get the most important tasks completed for the week, leaving the weekend free to have a break in the evenings after my part time job in the mornings! I think the only thing that I'm constantly worried about is falling asleep in the train especially in the mornings! The feeling of waking up in the train realising that you've completely missed your station and have to spend hours getting back isn't a pleasant one!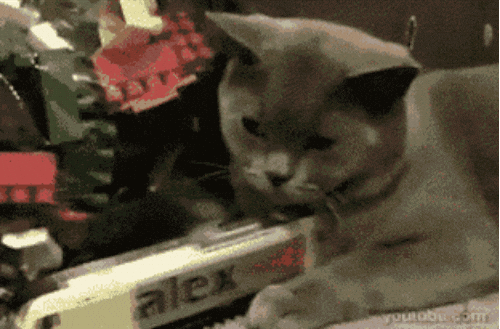 I hope you've found my introduction post useful,  I'm certain it will provide an insight that will be useful for anyone with an interest in a clinical psych placement like this or something similar. Please stay tuned for my second post, see you all!