Welcome back. Hope everyone has survived the bleak January blues. Trust me I know… the feeling of starting your day in pitch darkness and ending it in pitch darkness alongside the pleasantries of the English weather. This is by far the most depressing feeling that one should never endure.. but alas spring is nearly here. So, enough faffing about and lets crack on shall we?
Hope you are all doing well, especially with the exam season coming to an end, I bet some of you are making the most of these weeks to have a breather and prepare for the second term! Literally I can still recall sitting in one of my exams during second year half way through an essay feeling like my arm was going to fall off because I was writing too fast! Thought I'd take short break and…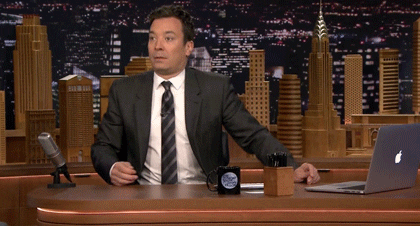 Now I know that the super duper highly organised students (and that doesn't include me)  have most likely accepted and secured their placement offer by now.. however for those who haven't… do not worry, for atlas help has arrived! In the form of a…. blog post! 🙂
Lol okok I'm just going to cut to the chase, I thought I'd dish out some simple yet helpful tips that can often be overlooked. I'm sure you lot will benefit from this in the long run especially when it comes down to your very own applications and interviews!
1)  You should aim to start early and keep yourself organised. Make it a weekly routine to check the Aston placements website for newly added placements.
2)  Make sure your CV is up-to-date and has been thoroughly checked over for any grammatical errors. This also applies for your cover letter. If you need support with this, it is highly recommended that you try the Aston Royal Literary Fellow service.
3)  Show your passion through interests and your dedication through experiences. An employer loves to see candidates who have a variety of experiences in different work settings.
4)  As a candidate during the interview process, you need to demonstrate a professional and confident outlook. Take pride in your achievements and don't be afraid to talk about them even if they aren't relevant to the placement.
5)  Be yourself! The placement employers won't expect you to know it all. Remain calm at all times and don't let your nerves get the better of you. When giving responses do not rush to answer, take time if you need to think of a well thought answer.
6)  Throughout the interview, remain positive, that is the key! If you ever feel at any point during the interview that you've given a poor response or ruined your chances, then simply "Keep Calm And Carry On". Most interviewees experience this feeling but later it turns out that the interview went better than expected!
7)  Keep your options open, apply for as many placements as possible. The more interviews the better. Not only will this be good for your experience and confidence, but it will also show you how competent you are. Once you feel that you have enough options in the bag, start to deduce your placement offers by making comparisons taking different factors into consideration such as travel distance, job specifications, perks etc.
8)  DISCLAMIER: Please make sure you thoroughly read the job specification for the placement you are applying for. Often students miss out on the crucial details which make a huge difference in what they actually do during their placement year. For example, in terms of responsibilities and experiences, this is a significant difference between Assertive Outreach and Community Mental Health. Try researching each role carefully and try finding past placement students who have worked in either role to see their perspective on it!
Hope that helps!
Let me know what you guys think makes an interview successful in the comments section below!
Until next time!