Hello again! How is everyone getting on? it's been a while since my last post, truth be told I have been slacking slightly on keeping up with the regular posts… but that is no excuse to keep my readers waiting in anticipation! Gosh what month are we in now… APRIL! That means that I am already two-thirds into my placement, by July I'll be finished.. where has the time gone!
Now I can understand that some of you will be at a point where you are still trying to secure a placement. Now rest assured if that is the case then you do not have to be worried about a thing! It is often the case that you might not be finding the luck in getting the placement of your choice, but with persistent determination you'll be bound to find one! In all honestly I think Aston students fail to acknowledge just how many placement opportunities are available, enough to go around for everyone (though of course some placements differ in quality than others)
The thought of trying to focus on your academic studies whilst applying for your placement simultaneously can be such a stressful task at times, hence why I highly recommend that you guys book yourself into a spa of some sort.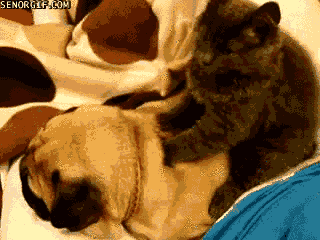 Regardless, don't get discouraged if you keep failing to secure a placement, chin up and keep hitting that apply button! 
However if you are one of those students who have already secured your placement, then I can certainly imagine you will be doing something like this…
Upon securing your placement, you will have the desire to know what your new placement year will bring you, the challenges that you will encounter but most importantly the transferable skills that you will be able to take back with you into your final year studies.
Below I have nicely (tried to!) summarised the transferable skills that I have picked up on so far  whilst on my placement as an Honorary Assistant Psychologist. For those interested in the field of clinical psychology, these might be of relevance to you!
1)  In this placement, you will get many opportunities to demonstrate your knowledge and understanding of psychology. You need to make sure you take as much back as you can from this placement. Make notes and learn the different therapy models (the three most relevant: Biological ,Social and Psychological) Use this time to gather ideas for your final year dissertation!
2)  This placement will guarantee you a strong insight into the field of clinical psychology. Throughout my own placement as an Honorary Assistant Psychologist in the Community Mental Health Team, I have learnt to appreciate clinical psychologists and their commitment to the field of mental health.
3)  In your placement, you will start to build up a good rapport of psychosis. There are different diagnosis levels which vary from least severe to extremely incapacitated. This diagnosis assessment helps clinical psychologists assess who requires therapy and which type in particular, whereas less severe patients are recommended to other services of which could be NHS owned or third-party.
4)  Your placement supervisors will offer you many opportunities to shadow in clinical settings and even allow you to sit in large groups where you can administer questionnaires and build up an understanding with service users. Through experience you will start to gain confidence in speaking with service users and listening to their past history whilst adjusting your behaviour and appropriateness.
5)  You will be making a good use of your IT skills throughout the year. You will be expected to have basic admin knowledge and have worked on databases using MS Excel as well as MS Word. Expect to be a pro at taking minutes in a meeting by the end of the year! 🙂
6)  As an Honorary Assistant Psychologist, you will be sitting in on Multi-Disciplinary Team (MDT) meetings. This is where service user referrals are discussed and different professionals ranging from Psychiatrists, Junior Doctors, Support workers, Community Psychiatric Nurses and Clinical Psychologists all give their input on how to deal with this service user best. You will get to understand how team work and sharing perspectives helps make decisions especially in the Community Mental Health Team setting.
7)  Overall this placement is very relevant to clinical psychology and will benefit you and your personal growth. You will strive to be proactive, show self-initiative in your work and demonstrate confidence in your own ability.
Hope that helps!
What would you want to take back from your placement year? Let me know what you guys think in the comments section below!
Until next time!